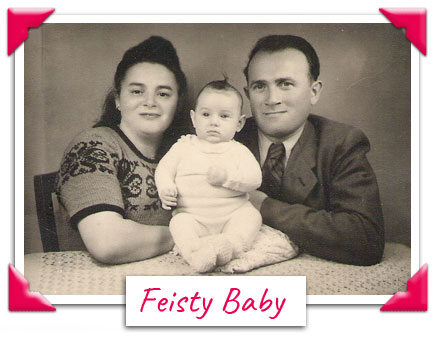 I attended Jewish Day school, played in the local parks and frequented the neighborhood candy store.
Until high school we lived in a six-storey apartment building overlooking an alley full of garbage cans. Then we moved uptown to a high rise that had an incredible view of beautiful, hilly Ft. Tryon Park. I loved to climb rocks and walk around Ft. Tryon with my friends. And I loved looking at the park every day from our big picture window.
WHERE DID YOU GROW UP?
I grew up in New York City. My parents grew up in Poland. I'm their only child.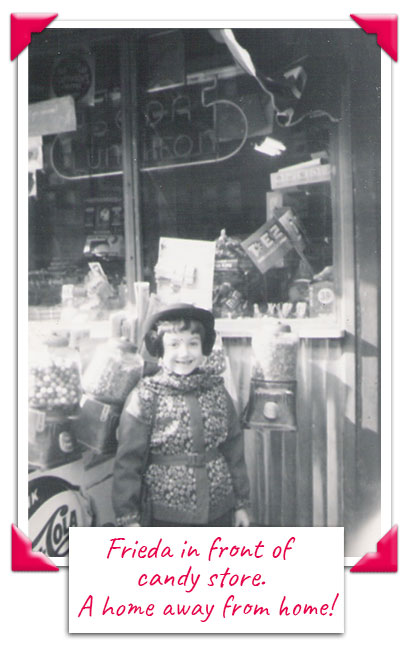 WHAT WERE YOUR FAVORITE SUBJECTS IN SCHOOL?
English and History. I didn't like math because I wasn't good at it.
WHAT DID YOU WANT TO BE WHEN YOU GREW UP?
I wanted to be a famous scientist who discovered the cure for a terrible disease. I changed my mind when I realized I didn't like studying science. I did like reading about scientists, their lives and how they made their amazing discoveries.
WHAT KIND OF BOOKS DID YOU READ AS A KID?
I loved reading about magical places and exotic lands. I also liked reading about the lives of famous people.
HOW DID YOU BECOME A WRITER?
I didn't plan to be a writer. I earned a B.A. in International Relations with honors in History and a Master of Science in Special Education. Then I taught children and adults with learning disabilities in New York, Israel and Canada. I also established school libraries. While I was teaching I began to write and one day I sent a story to bunch of publishers.
A few years later a wonderful editor at Little Brown said: "We want to publish your book, OONGA BOONGA!" I was thrilled. It took three years for OONGA BOONGA to come out but it finally did in 1990, and was voted "Pick of the List" by American Booksellers.
I've now had over sixty trade and educational books published in Canada, the U.S. and the UK. Many of my books have been translated into other languages such as French, Danish, Swedish, Dutch, Korean, Chinese, Spanish and Catalan. I love that my stories are "travelling" to other lands!
My books have earned starred reviews in magazines and newspapers around the world including The London Times, The Observer and The New York Times. Many have been praised by the CBC's prestigious book panel. My book, EACH ONE SPECIAL, was nominated for a Governor General's Award for text and won the Print Braille Book of the Year Award. PLEASE, LOUISE was nominated for the 2008 TD Literature Award and won the prestigious Marilyn Baillie Picture book award. (YAY!)
WHERE DO YOU LIVE NOW?
I live in Toronto, Ontario Canada in a small house with a giant tree. The tree is like a huge sculpture. I hope it doesn't pick our house up one day! This is the first house I've ever lived in. It's also my first garden and tree.
WHO DO YOU LIVE WITH?
I live with my husband, Bill and lots of books. We have two grown kids, David and Suzie. And now we have a daughter-in-law, Tatiana.
WHAT DO YOU DO FOR FUN?
I read, travel, talk with my friends and family, walk, garden, watch movies, and eat chocolate. I love chocolate so much I even wrote a book about it called CRAZY FOR CHOCOLATE.
WHERE DO YOU WRITE?
I take my big red bag full of paper and pencils and head for a cafe. There I sip my coffee or tea slowly and write. I like the hum of the background noise in a cafe. I write better there because at home the phone rings, the laundry is waiting or it's just too quiet.
WHAT DO YOU WRITE?
I write picture books, chapters books, novels and non-fiction. I like to write in a variety of genres and try something new. But I especially love to write picture books.
WHAT DO YOU LIKE ABOUT PICTURE BOOKS?
A picture book says so much in so few words. The best picture books work for kids and adults. They make me smile or laugh and sometimes cry because the stories they tell and the feelings they convey are universal. I also love the way the art weaves together with the words and tells another layer of the story.
WHAT DO YOU LIKE ABOUT BEING AN AUTHOR?
It's fun making stories up and not getting in trouble. I like deciding on my own schedule. I love traveling for research and for presentations in schools, libraries and conferences. I love meeting interesting new people.
WHERE DO YOU GET THE IDEAS FOR YOUR STORIES?
Many of my stories start from something that happened to me.
OONGA BOONGA, was inspired by my son who said just the right nonsense words to make his little sister stop crying.
I wrote A BEE IN YOUR EAR when I remembered how it felt being in the third grade Purim costume contest and the eighth grade vocabulary contest. (They were the only two things I ever won in school.)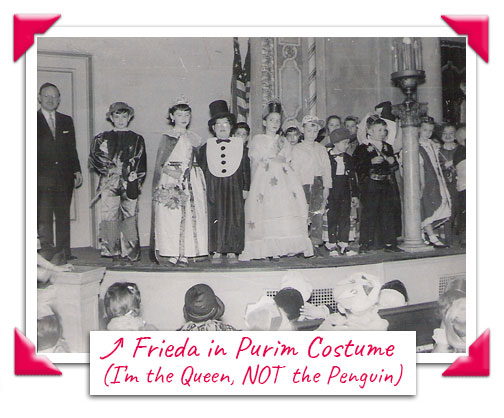 I wrote a book about bullying called SO LONG STINKY QUEEN, when I remembered how much I hated being bullied in grade three.
I wrote a book called THE MAN WHO MADE PARKS about Frederick Law Olmsted who designed New York's Central Park, where I spent many hours as a kid and as an adult.
I wrote about a baker who became a sculptor in EACH ONE SPECIAL, inspired by my dad who did just that.
Each of my books has started with an experience, a feeling or a memory and then has taken on a life of its own. That's the magic of writing.
DO YOU HAVE A FAVORITE EXPRESSION?
"Anyone who has never made a mistake has never learned anything new." Albert Einstein said that and I put it in the back of one of my two books about him (WHAT'S THE MATTER WITH ALBERT?). Like Einstein I believe that mistakes teach you a lot.